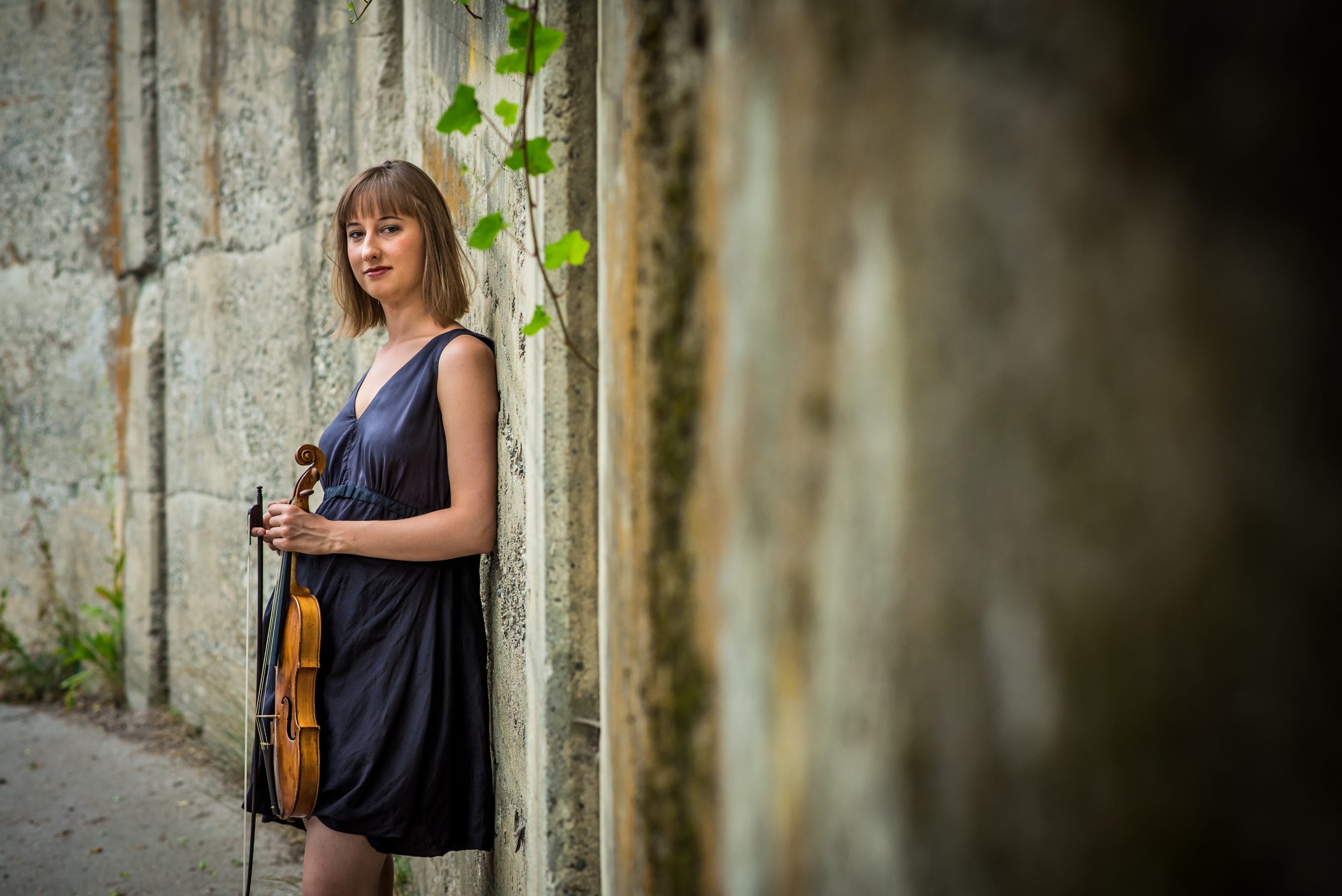 Increasingly in demand as leader and soloist with early music ensembles throughout Europe, historically informed violinist Alison Luthmers performs with ensembles such as Concerto Copenhagen, Camerata Øresund, Barokksolistene, Arte dei Suonatori, the Orchestra of the Age of Enlightenment, Nivalis Barokk, Göteborg Baroque and Höör Barock. As a member of these ensembles she has recorded for Da Capo, Channel Classics, Berlin Classics, Naxos and ECM. She has been part of the Ensemble in Residence at Trigonale Festival several times, and has appeared at other major early music festivals including West Cork Chamber Music Festival, Oregon Bach Festival, Skálholt Summer Concerts, Bergen International Festival, Resonanzen, Larvik Barokk, Copenhagen Opera Festival and Midsommer Barok.
Alison is a founding member of the Bellevue String Quartet, which engages new and diverse audiences by creating a relaxed and intimate concert atmosphere, and focusing on non-traditional venues such as bookstores and art galleries. With multi-faceted programs which weave together literature, visual art and music, the quartet is a springboard for repertoire spanning the 17th-19th century, as well as collaborations with musicians and artists of different genres. A passion for creative programming also lead to BookJam, where as artistic director she has organized a series of informal chamber music concerts at a bookstore in Malmö, Sweden.
Alison is a two-time recipient of a grant from the Canada Council for the Arts for her study of the connection between folk music, early music and dance in Scandinavia. She studied modern violin with Robert Lipsett at the Colburn School in Los Angeles, and Baroque violin with Peter Spissky and Arek Golinski in Copenhagen. Alison is currently based in Malmö, Sweden.